Prescriptive analytics focuses on analyzing data in order to find the best policy to prevent a disaster (e.g., disease pandemic) or to mitigate a problem (e.g., traffic congestion), and then on prescribing the best actions to implement such a policy in the physical world and/or to study the impact of the implementation of such a policy on the physical world. Encompassing both descriptive analytics and predictive analytics, prescriptive analytics goes beyond by providing actionable insights.
In the data mining research today, however, we see that problems related to prescriptive analytics, especially those problems in the physical world, remain largely unexplored. Take the application in transportation for example. We saw enormous research studies related to problems such as traffic prediction and traffic outlier detection. However, we see little work in terms of how to actually make traffic less congested by taking certain actions (e.g., better traffic signal control strategies or traffic restriction rules). For another example, in epidemic data analysis, we often see research studies to forecast how epidemics spread, but we seldom see data-driven solutions about how to implement policies (e.g., quarantine, public transportation) so that we can minimize the spread of epidemics, and how to study the impact of the implemented policies on the environment as a whole.
In this workshop, we would like to ask this critically important question: how could we learn from the data in order to take better strategic actions in the real physical world?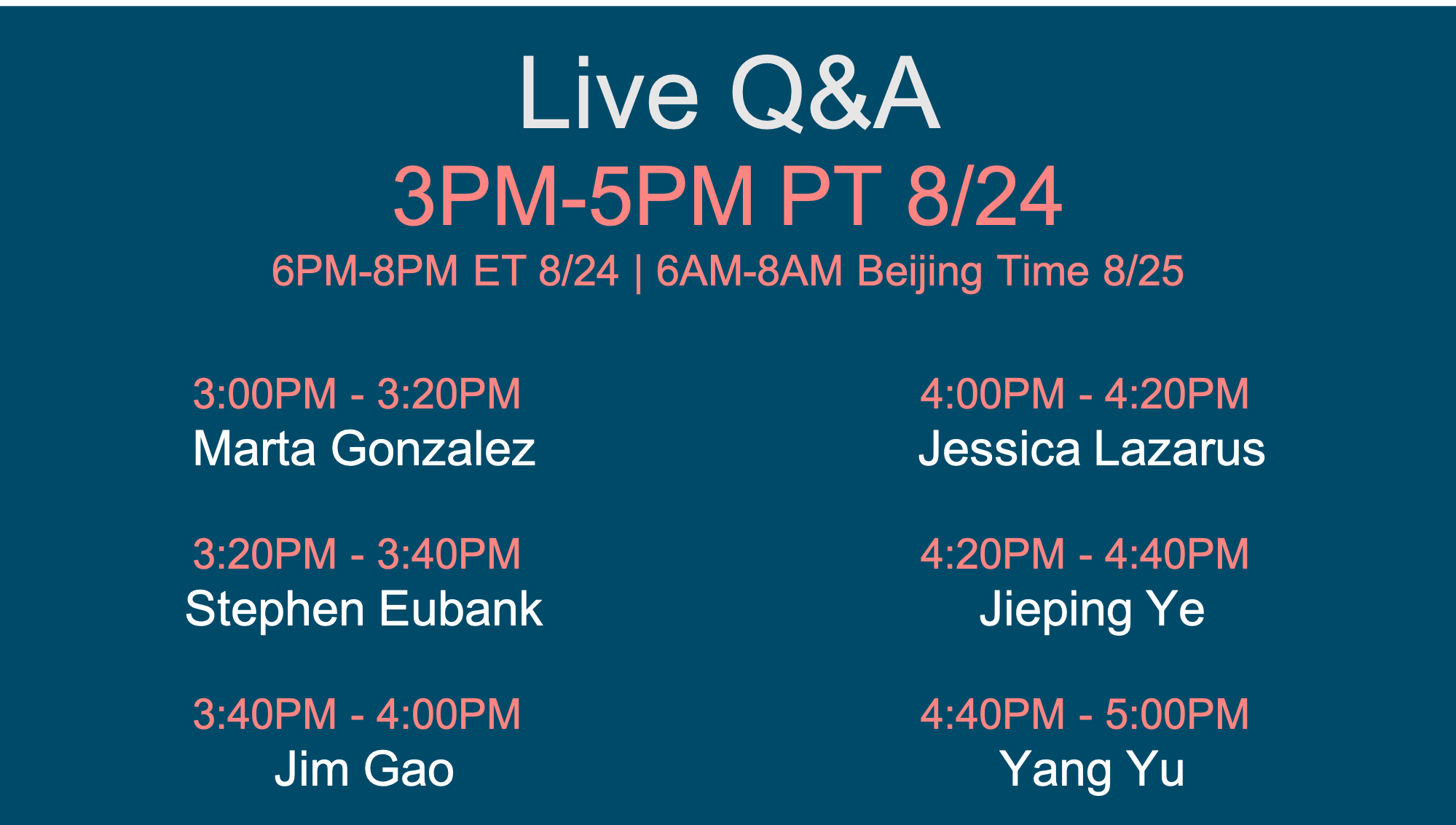 Challenge on Mobility Intervention for Epidemics
Can you design effective mobility intervention strategies to contain epidemics?
In response to the COVID-19 pandemic, we are hosting a challenge to design mobility intervention strategies to contain an epidemic.
In this challenge, participants can choose different mobility intervention actions for each individual on any given day (e.g., confine in a neighborhood, quarantine at home, isolation from everyone else).



The challenge is co-hosted by Penn State University, Tsinghua University, University of Southern California, Qatar Computing Research Institute, Shanghai Jiao Tong University, National and Kapodistrian University of Athens, and Virginia Tech, with the technical support from CSPIRE Technologies, and Tianrang Intelligence and media support from Synced and Datawhale.
Top-5 Winning Teams
1 jiangyuanshuang*
2 banianzr*
3 strizzo
4 hjin
5 Yinzhao Dong
* Due to an error of the organizers there were two different API setups that were used by the challenge participants. Specifically: the API get_individual_visited_history_with_p_infection(individualID), which provides additional information on pre-symptomatic cases, was enabled during Phase 1 of the competition and should have been disabled for Phase 2, but the instructions provided to the challenge participants were not sufficiently clear about this. In the top-5 list, the teams that utilised this API in their submitted solution are denoted by an asterisk.
Papers and Talks from Top Winners